Complete Your Renewal Application
Your Renewal Application status will remain "In Progress" until you click the "Submit" button. Once submitted its status will change to "Under Review".
Step 1: A new Renewal Application is automatically attached to your Prolydian account when you pass your exam, or your previous renewal is completed.
Step 2: Access your Renewal Applications by clicking on Applications and the My Applications from the left-side menu.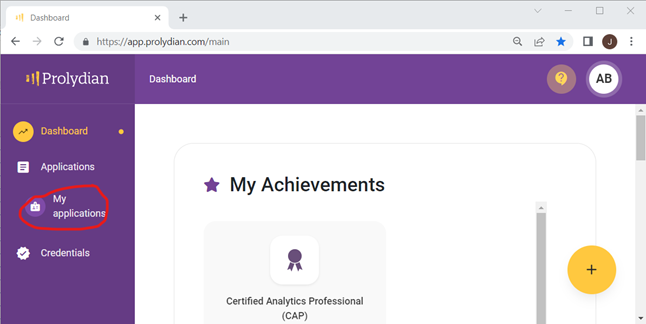 Step 3: Select your Renewal Application.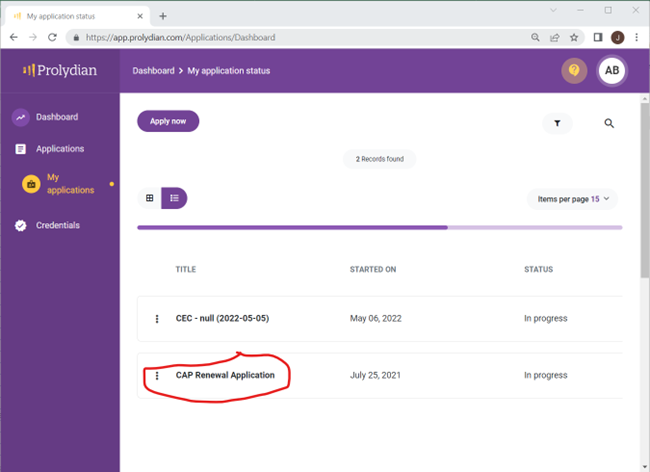 Step 4: Select the approved PDUs you want calculated into your renewal. A minimum of 30 PDUs are required for renewal. If you submit over 30 PDUs, up to 5 PDUs may carry over to your next renewal cycle.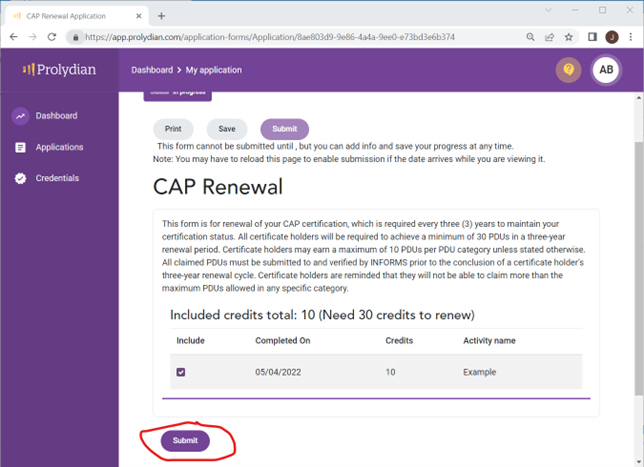 Step 5: Click Submit.